Business class features that empower remote or office work
Call. Text. Chat. Video. Conference. Collaborate
No more using your personal phone number for business
Secure business continuity
Empower your employees to work remotely- all
in one platform and for one low price!
Manage your business phone system easily and affordably.
Give your employees instant messaging and SMS capabilities.
Engage and keep customers today and into the future.
Have an Auto Attendant answer and forward your calls to the right extensions.
Offer self-service customer support and automated mass messaging.
Collaborate better from anywhere with seamless video or audio conferences.
Your mobile phone becomes your mobile office. Your number appears as your office number.
Configure and manage all extensions and features with a few simple clicks.
Optimize your voice and data traffic.
Explore all 247VoIP Hosted PBX & VoIP features
Multiple on-site and outside callers can simultaneously participate in password-protected conference calls. Callers can be assigned "talk/listen" or "listen only" status.
After making or receiving a call, a user may "conference in" any third party for a 3-way call.
Origination and Termination
Allows separate telephone numbers to be routed to unique Top-Level Auto Attendants. Each Auto Attendant is individually configurable.
Sub-Level Auto Attendants are often used for different departments within an organization. For example, you may have a main Auto Attendant for your company, plus Sub Level Auto Attendants for Sales, Support, etc.
Allows callers to select menu options using a standard telephone keypad. Through the portal interface, calls can be routed to extensions, mailboxes, groups, conference rooms, call queues, or multiple levels of additional auto attendants.
You may upload multiple On Hold commercials to your Hosted PBX, and playback can be based on location or queue.
You have the choice to upload custom music files, or use our default music to be played while callers are on hold.
Explore all 247VoIP CoreNexa™ features
Users can choose to opt-out of a conversation at any time by leaving the conversation. If a conversation is left and a participant responds, the full message history is still preserved.
When a conversation is muted, there will be no desktop or window notifications or sounds. Only badge counts will display.
Users can start a voice call with the participants of a conversation within the SMS message screen.
If enabled, you will receive an automated transcription of the message so that you can determine if it is important or something to address at a later time.
An enhanced SIP trunk delivers calls to the premise equipment and acts like a CO line. If the SIP endpoint is offline or cannot be contacted by our system, the system provides an alternate predefined route for incoming calls. Examples are: routing calls to an Auto Attendant, other SIP trunks (at other locations), voicemail or a Find-Me Follow-Me sequence. This disaster recovery feature is extremely powerful and flexible.
A standard SIP trunk also delivers calls to the premise equipment and acts like a CO line. If the SIP endpoint is offline or cannot be contacted by our system, the system issues busy signals to the incoming callers.
Interactive Voice Response (IVR)
Workforce Management (WFM)
APIs & Integrated Solutions
Ready to upgrade your phone system?​
By clicking the button above, you consent to receiving calls and emails from 247VoIP.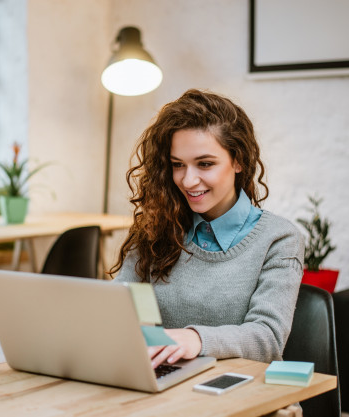 Interested in our Services & Features?
One of our specialists will contact you for a personalized demonstration of the key features and benefits of 247VoIP Hosted PBX or SIP Trunking.
Got more questions about or Services? Check out our
FAQs.